Customers scan a QR code
Your customers submit their feedback anonymously through their cellphone by scanning a QR code that you set up.
You see the feedback
You see the feedback submitted by your customers in a real-time web interface, where the data is only visible by you.
Use data to improve sales
The app presents data, like when the customers enjoy their stay the most, which you can use to fix problems and increase revenue.
Problem & Solution
Do you really know what your customers think?
Most business owners go about their day thinking they know what their customers think. The truth is though, most actually don't. Unless a customer has the courage to tell you, you won't find out.
Okay, how can Feedback Finder help me?
Feedback Finder helps you collect your customer' feedback through them simply scanning a QR code that you put up somewhere in your location. From there, you can inspect the feedback in a modern web interface.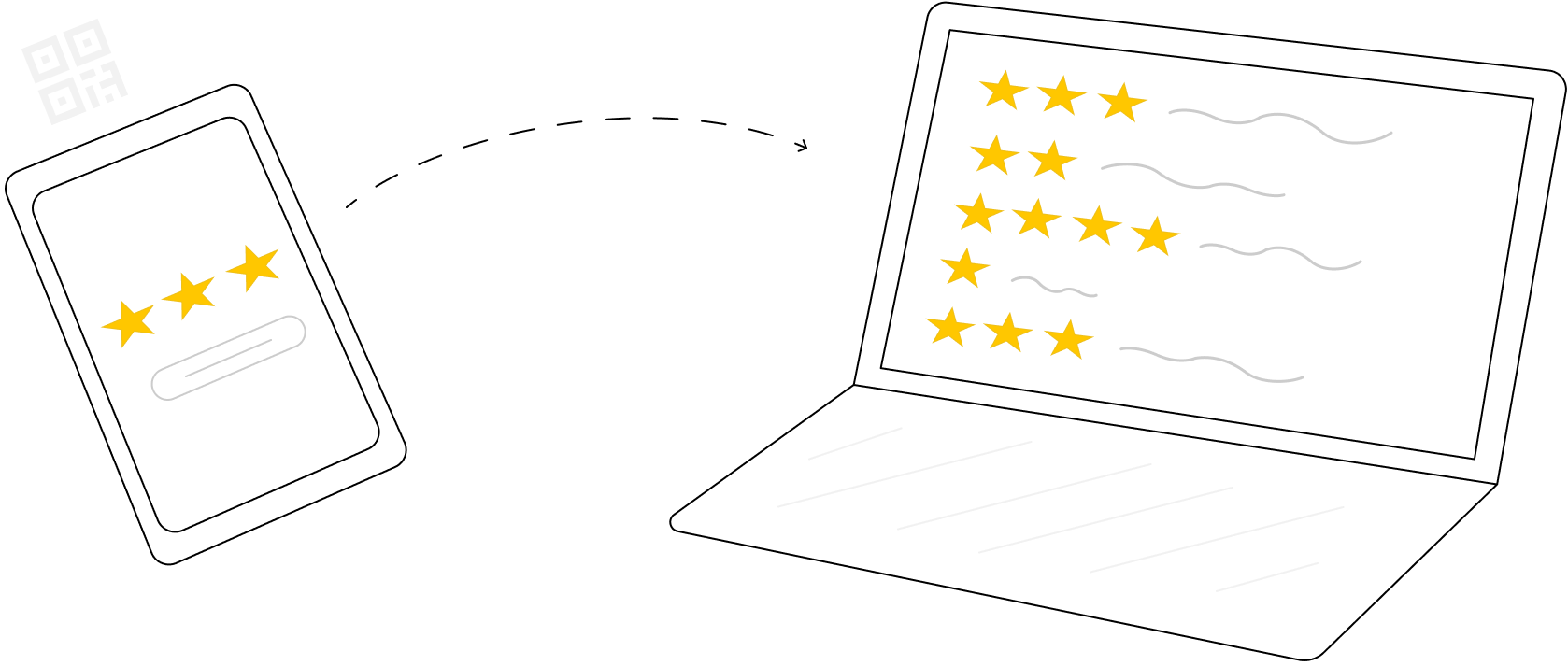 Fast Install
Set up everything in just a day, start collecting customer feedback.
Private Data
Only you and your team get access to the customers' feedback.
Easy to Use
Easy to use for both you, your team, and your customers.
Based in Europe
Feedback is stored in data centers in the center of Europe.
Real-time Insights
Feedback & statistics is showed to you in real-time on a web app.
No User Signup
Users anonymously submit their feedback with their phones.
Frequently asked Questions
- Do I have to start paying immediately?
No, you can try Feedback Finder for 30 days without entering any payment information. You will also not be bound to start a subscription when the test period is over.
- Who can see the feedback?
The difference between Feedback Finder and something like Google reviews is that only you and your business can see the feedback.
- Do I have to make the flyers?
Currently, Feedback Finder only provides the QR code that the customer scans to send the feedback. The design and production of the flyer stand for you and your company to do.